Welcome to the Presbyterian Church in Singapore

The Presbyterian Church in Singapore is a part of the Christian Church throughout the world. The purpose of the church is to unite the Presbyterian churches in Singapore in a self-governing, self-supporting and self-witnessing spirit for the preaching of the Christian doctrine, the practice of the Christian life and the extension of God's Kingdom on earth.




Synod News




PEC Dedication Dinner 2018
Jan 2018
Presbyterian Education Council (PEC) Dedication Dinner 2018 was hosted by Presbyterian High School on 12 January 2018. It was graced by Guest-of-Honour, Rt Rev Teo Yew Tiong, Synod Moderator. Read more






KCPSS Choir at the SYF Arts Presentation
Apr 2017
Kuo Chuan Presbyterian Secondary School (KCPSS) Choir at the SYF Arts Presentation at the Singapore Youth Festival (SYF). The SYF celebrates the aesthetics talents of Singapore's young people Read more






Blessing to Our Community
By Rev Dr Steven Gan
Jul 2016
The late Charles Spurgeon, in reflecting on Romans 14:8, observed that if God had willed it, each of us might have entered heaven at the moment of conversion. Read more


Find a Church Near You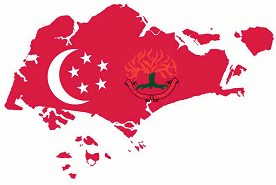 Bishan / Hougang, Changi / East Coast, City Area, Geylang / Katong, Jurong / Bt Timah, Yishun / Sembawang


Upcoming Events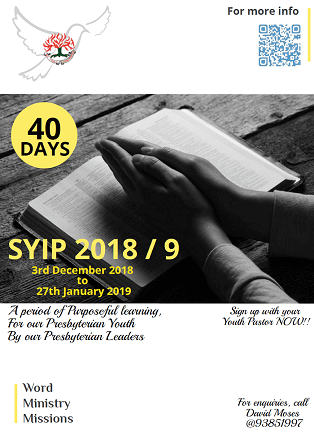 Newsletter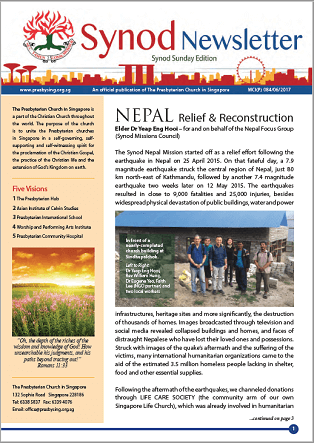 With effect from 2nd July 2014, The Presbyterian Church in Singapore will adhere to the new rules and procedures concerning personal data as stipulated by the Personal Data Protection Act (PDPA).